The Mattifesto Devs YouTube Channel Passed 900 Views
YouTube Channel Milestone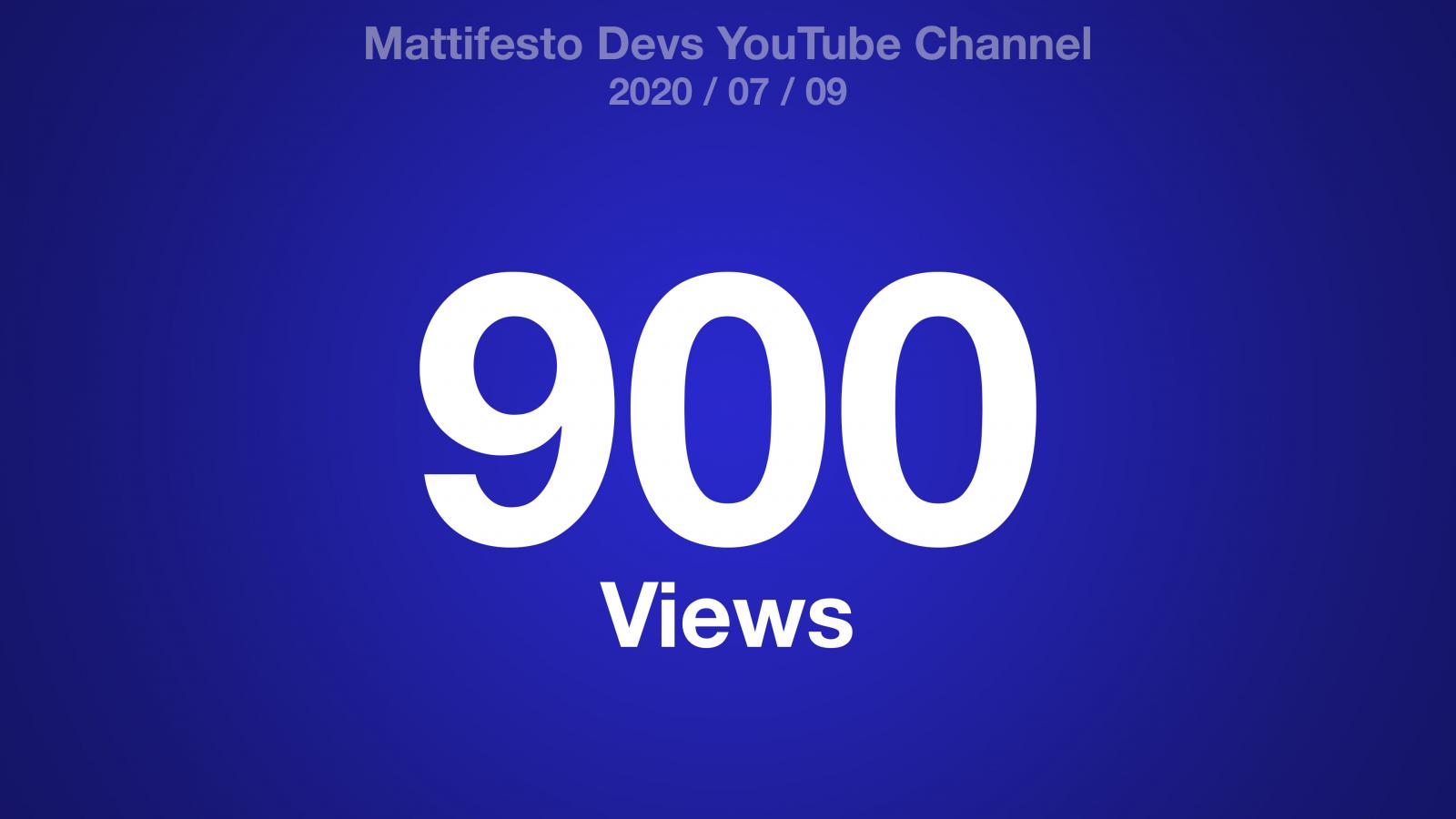 It's an interesting place to be. I started YouTube a little over 3 months ago and I now have 3 channels over 900 views. 900 views is not the greatest accomplishment, but it is compared to not even being on YouTube.
I've been taking a YouTube break for the last couple days, because as I've started to become more successful, the weight of making sure I go in the right direction on each channel is even heavier.
YouTube has been a great experience for me, it will be interesting to see what's further down this road.
Here is a link to the YouTube channel home page: